Indigenous Workplaces & Communities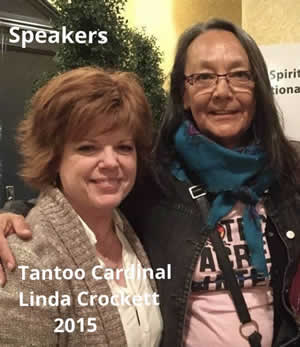 Our Support Team
We offer you a wide range of professional expertise. Click for more information on our team.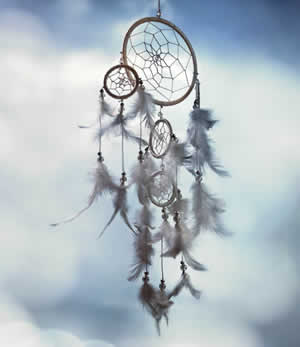 Indigenous Workshops
Our workshops are customized to meet the needs of each group. Click to learn more about our workshops.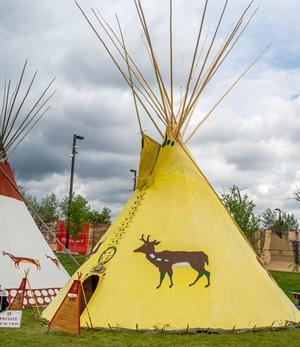 Full Day – Trauma Informed Training
Lateral Violence, Bullying & Mobbing within Indigenous Workplaces and Communities
Offered by The Canadian Institute of Workplace Bullying Resources.
Customized for First Nations, Métis, Inuit.
Includes definitions/terminology, early signs, impact, prevalence, root causes, resources, options, rights & legislations, costs, risk factors, solutions, self-empowerment and much more.
Please email us for more information.
Shannon Lust
PhD Student
Tansi, Waspiski paskwaw mostos iskwew nitisiyihkason – my given name is Shannon Lust, and my Cree name is White Buffalo Woman. I am originally from treaty 8 territory and now reside in Treaty 6 near Edmonton, Alberta. My vast experience working within the mental health and education sectors, specifically within Indigenous communities, has afforded me many learning and growth opportunities. I have been taught by elders, knowledge keepers and many other indigenous peoples. Within the western Education system, I am taught in the field of counselling psychology and Indigenous people education. I am led to this work to ensure that the voices of victims are heard and that organizations are given the skills and opportunities to grow. At times, experiences within workplaces that lead individuals to being silenced, need to be better understood and stopped at the root. Finding and giving space to unheard voices, giving space for organizations to grow and bringing growth to all involved, is why I am drawn to this work with the Canadian Institute of Workplace Bullying Resources Inc.
PhD Student
Indigenous Peoples Education
University of Alberta | Department of Educational Policy Studies
ᐊᒥᐢᑿᒌᐚᐢᑲᐦᐃᑲᐣ (Amiskwaciwâskahikan) | Treaty 6 Territory
Shelley Pompana Spear Chief
KAYSSPAKI, Clinical MSW, RSW, Certified EMDR Therapist, EMDRIA Consultant, Hypnotherapist, Clinical Trauma Professional
Healing Pathways EMDR Counselling and Consulting
psychologicalsafetyfirst@gmail.com
Shelley works with First Nation Individuals with complex historical and ongoing traumatic experiences within her private practice. She has supported First Nation Schools, Women Shelters, and Children Services by providing group counselling, art therapy, and a variety of kinship and/or parent capacity assessments. Shelley has been affiliated faculty for University of Calgary and Red Crow College teaching and infusing Indigenous framework into university transfer courses. In her clinical practice, she uses EMDR and Somatic approaches, as well as traditional psychotherapy, mindfulness, and hypnotherapy within the cultural understanding of the client. Shelley is a First Nations Dakota Woman who prioritizes the client's spiritual needs and strengths, with a cultural frame of understanding. She is knowledgeable of the challenges faced by First Nations people. She is married on the Kainai Nation to Moses Spear Chief. They have five grandchildren members of the Kainai Nation. She is an accomplished Women's Traditional Dancer along with her spouse who is a champion Men's Traditional Dancer. They have been part of their sacred societies on the Nation. She has presented a variety of topics in the past on First Nation Trauma in surrounding Indigenous communities within Alberta.
Business – 7 years in private practice – client population First Nations, cultural holistic practices. Shelley has worked within schools since 1990 supporting students on/off reserve. She is a facilitator/presenter on topics educating teachers, parents, community members, anxiety, attachment, family violence, grief and loss, suicide and more. Shelley has presenter within Women Shelters facilitating workshops on a variety of topics e.g., addictions, family violence, attachment disruption, art therapy, intergeneration trauma, and its impact on present familial systems. In her private practice she is an advanced certified EMDR therapist and consultant.  She is an EMDR coach for facilitating workshops.  She works with trauma related challenges, pre-verbal trauma, first responders, addictions, dissociation and more.
Preventing & Addressing Workplace Bullying Understanding Lateral Violence within Indigenous Communities
Workplace Bullying is not new however, times have changed. Today we are addressing cases which are more complex and causing long-term harm. We are seeing cases with fatal results and we need to be aware of the early signs and intervene before serious harm occurs to employees. This workshop will focus on how to prevent, intervene, and address complex cases.
Defining Workplace Bullying It is important for employees to be on the same page with the definition of workplace bullying. We see many misinterpretations, misunderstandings, assumptions, and false information circulating and causing havoc. We will review what is, and what is not, workplace bullying. Clarity on definitions will offer immediate progress.
Indigenous Workplace and Community with added layers of stressors and complexities like nepotism, discrimination, unresolved grief; addictions, mental illness, and shame, it is important to understand and develop self-compassion. As well as compassion and empathy for others.  We provide a safe and understanding platform for storytelling and for the sharing of the participants wisdom. Wisdom for solutions and healing.
The Purpose of Training Enhance awareness and build skills to prevent and intervene early. This information prevents harm, costs, loss, and protects the company's productivity. This training is to create long term sustainable changes for employees and employers.
Create a Zero Tolerance Policy. The best way to prevent workplace bullying/harassment is to offer employees a clear policy, with procedures, and enforce it with consistency. Let's talk about how.
Prevention Strategies Every employee (top down and bottom up) has a responsibility to prevent psychological harm in the workplace. With prevention strategies, employees are equipped with tools and increased confidence to prevent cases from escalating and causing harm.
Protecting Yourself Being aware of risk factors, profiles, tactics and procedures to address these signs, will help everyone recognize the signs and take appropriate successful action.
What If It Happens to Me? This training will focus on what to do if this happens to you.
What If It's Happening to Someone Else? This training will offer insight for others. This includes examples of barriers that bystanders face with reporting abuse, and how to address this.
Filing a Complaint This workshop will offer informal and formal options for filing a complaint. We will explain what happens with each option available.
Investigating a Complaint, you will gain a greater understanding how investigations are conducted. You will know what to expect, how to prepare, and gain confidence in this process.
Creative Solutions When we are under stress we are often blinded by worry, fear, frustration, anger, confusion, grief, and more. We will review many options. We wish to prevent isolation and feelings of hopelessness for employees experiencing this abuse.
Selfcare: before, during, and after a workplace investigation. This course will help with selfcare tips for every stage of the process.
Certificate of Completion You will receive a certificate of completion; a valuable qualification for your portfolio. With training and awareness, everyone is more accountable to promote and maintain psychological safety in the workplace.
It was an honor and a pleasure to work with leadership and staff from various organizations located in Inuvik, Northwest Territories, and surrounding areas.
I met many employees and community members with interesting life stories to share. Everyone was warm and welcoming, the food is amazing (especially the Eskimo donuts!), and the shopping for beautiful crafted work was fantastic.