Recommended Legal Resources
The Canadian Institute invites resources to list on our website!
These professional services meet our "GOLD STANDARD" requirements!
We want Employers, Organizations, and Individual Employees to have the best!
All our professional collaborators will be considered qualified by their training and hands on work experience. They consistently practice with a strong code of ethics, values, empathy, fairness, and timeliness. They will remain neutral and offer unbiased services, which demonstrate best practices. They will also contribute to filling in any gaps of knowledge, and ensure that organizations, leaders, and employees are prepared, and fully understand the processes involved with investigations. We also believe that all investigators must be trauma informed. Working on these cases will require a strong understanding of the complex nuances and needs of each participant. This includes being prepared, responding to various reactions and needs, decisions being made, and the delivery of the investigation outcomes. Especially when aware of existing psychological injuries. We believe it is essential to make appropriate recommendations for prevention and interventions and prevent further risks or harm. We all promote psychological safety in the workplace.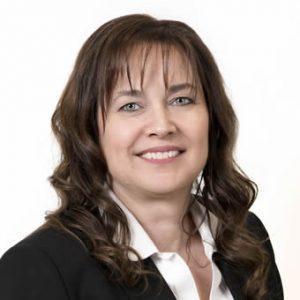 Donna Purcell
Donna Purcell QC Law
Red Deer & Calgary, AB
Donna Purcell has represented and provided advice to both employees and employers in a wide variety of cases involving employment law issues. The firm has extensive experience assisting employers and employees in the public, private and volunteer sectors to deal with:
Termination Packages
Wrongful Dismissal Claims
Injunction Applications
Employment Standards
Employment Insurance
Disability Issues
Human Rights Violations
Occupational Health & Safety Issues
Harassment
Privacy
Drafting of policies and agreements
Donna has successfully appeared at all levels of Court in the province and before various administrative tribunals.  She is also trained in the Mediation of Civil Disputes.  Her focus is to provide timely and cost-effective solution to the firm's clients. Donna can be reached at 833-377-2529 or dpurcell@dpqclaw.com.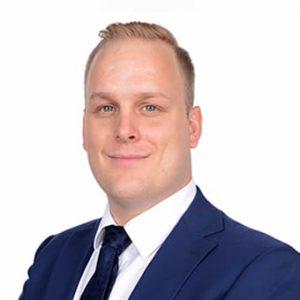 Evan Morden
Donna Purcell QC Law
Calgary, AB
Evan Morden is originally from Southern Ontario. He attended Western University where he obtained a Bachelor of Science in basic medical sciences and a Bachelor of Science (Hons.) with a specialization in Psychology. Evan obtained his Juris Doctorate from the University of Calgary where he was actively involved with Student Legal Assistance. As an articling student, Evan represents and advises both employees and employers at Donna Purcell QC Law.
Evan can be reached at 587-819-1985 or emorden@dpqclaw.com.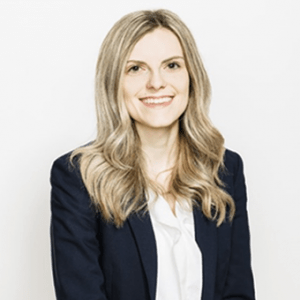 Inez Agovic
Thompson Laboucan Epp LLP
Edmonton, AB
Inez maintains a general civil litigation practice with a particular interest in employment law, aboriginal law, and estate litigation. Inez has experience in drafting pleadings, legal opinions, briefs, and court applications
During law school, Inez was involved in various organizations. She was part of the Recruitment Committee, the Mental Health and Wellness Committee, the Graduation Committee and Law Show. Inez enjoys volunteering and volunteers with the Edmonton Community Legal Centre in the Family Law clinic, the Civil Claims Duty Counsel, and with Student Legal Services – Criminal Division while in law school.
IAgovic@tlellp.ca
Direct: (825) 480-6324
Thompson Laboucan Epp LLP
#900, 10104 103 Ave NW
Edmonton , AB T5J 0H8
Phone: (825) 480-6317
Fax: (825) 480 6325
www.tlellp.ca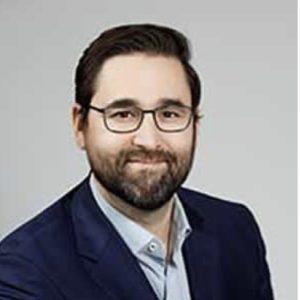 Jarret M. Janis
Janis Employment Law
Calgary & Canmore, AB
Jarret is an experienced labour and employment lawyer and litigator. He founded an award-winning employment law boutique firm in Alberta in 2014 focused on employee rights, before transitioning his practice to assist smaller to medium size organizations manage risk in employment, human rights, and disaiblity matters. Jarret has successfully represented both employees and employers throughout Western Canada, through effective negotiation and through the formal court process where necessary. He has advised on and litigated a range of workplace-related matters, including: wrongful dismissal, constructive dismissal, sensitive workplace investigations, human rights/discrimination, harassment & bullying, Occupational Health and Safety, and shareholder disputes in the employment law context. He has advised on countless workplace investigation matters involving the most sensitive and complex complaints, from serious sexual violence complaints to harassment and bullying, discrimination, and fraud. He has extensive experience acting for employers throughout Alberta and British Columbia and regularly advises on and litigates employment law matters. He is a member of the Law Society of Alberta, the Law Society of British Columbia, the Canadian Bar Association, and has attended the University of Alberta, Western Law and the School of Industrial & Labour Relations at Cornell University in New York.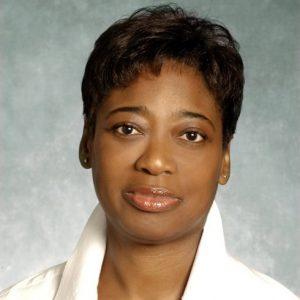 Arleen Huggins
Koskie Minsky LLP
Toronto, ON
Arleen Huggins is a partner with Koskie Minsky LLP and the head of the firm's Employment Law Group. She has expertise in employment law, human rights, workplace harassment and discrimination representation, investigations and reviews for individual employees, corporations, institutions and government, with particular expertise on anti-racism and anti-Black racism.
Ms. Huggins was on the founding Board of the African Canadian Legal Clinic; served on the Doctors Without Borders Human Resources Committee from 2014 to the fall of 2018 and was appointed as a member of the federal Judicial Appointments Advisory Committee (JAAC) for the GTA for a two year term ending December 2018. She currently sits on the Board of Women's College Hospital.
Ms. Huggins won a 2016 Lexpert Zenith Award: Celebrating Diversity and Inclusion for her work as a long time Board Member and former President of the Canadian Association of Black Lawyers.  She was a five year member and Former Chair of the Canadian Bar Association Standing Committee on Equity and a former committee member and Chair of the Ontario Bar Association Equal Opportunity Committee (for which she won an OBA Linda Adlam Manning Award for Volunteerism).  Ms. Huggins was named the recipient of the 2018 Women's Law Association of Ontario (WLAO) President's Award for her work throughout her career relating to the promotion and advancement of racialized women in the law and a 2020 recipient of the Law Society of Ontario's prestigious Law Society Medal for her significant contribution to the profession. In 2021, Arleen was elected by the readers of Canadian Lawyer as one of the Top 25 Most Influential Lawyers in the Human Rights, Advocacy and Criminal Law category. Arleen has also been recognized in the area of Labour and Employment Law in The Best Lawyers in Canada for 2022.
Ms. Huggins has been a speaker for the Ontario Bar Association, the Law Society of Upper Canada, Osgoode Hall Law School Professional Development, the Advocates' Society and others, presenting at a variety of seminars on employment law, human rights, diversity and inclusion, anti-Black racism as well as civil matters.  She has authored various articles, papers and reports in her areas of expertise.
Maya Easton
Legal Assistant to Arleen Huggins
T: +1 416-595-2066 | E: measton@kmlaw.ca
Koskie Minsky LLP
20 Queen Street West, Suite 900, Toronto, ON. M5H 3R3
kmlaw.ca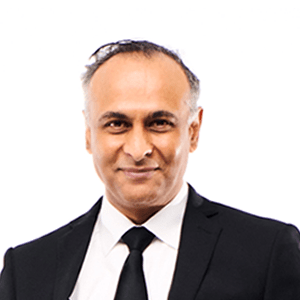 Sandeep Bandhu
BA, MIR Licensed Paralegal
Brickhouse Legal Services
Mississauga Law Chambers, Ontario
Sandeep (he/him/his) is the Principal and Founder of Brickhouse Legal, a unique boutique legal services provider Bandhu based in Toronto, ON, that focuses on workplace and regulatory law for individuals and businesses. Sandeep has worked extensively conducting commercial, regulatory investigations and prosecutions under the Provincial Offences Act and later in labour and employee relations in unionized workplaces.  His experience includes leading and conducting workplace investigations into professional regulatory matters involving licenced professionals, hate crimes involving anti-black racism, violence, harassment under health and safety legislation, discrimination under human rights legislation, conflict of interest, theft, serious injury, sudden death, and workplace homicide-suicide incidents.  Sandeep translates his knowledge and skills into providing high-value strategic HR legal advice and representation to help his clients experiencing harassment and bullying in the workplace from both a complainant and respondent perspective.
Sandeep also provides small, medium and large organizations across Canada with the right tools to enhance their response to complaints of bullying, violence, harassment or discrimination.  His workplace solutions help organizations meet and exceed provincial or federal legislation. He also ensures organizations mitigate legal and financial liability with the right design, investigation policy, and human resources capacity.  Whether an organization is new or experienced, Sandeep provides start-up support or optimizes the organization's current investigation model with various options, including choosing the right data management solutions, data analytics and organizational redesign.
Among his many accomplishments, Sandeep was instrumental in designing a national corporate operational response plan to the federal Workplace Harassment and Violence regulations under the Canada Labour Code for Canada Post.  Prior to that, he designed, implemented, and managed a province-wide investigation model for the Ministry of Solicitor General.  He received his undergraduate degree from Carleton University (Law), Paralegal Diploma (Honours) from Seneca College and a Master of Industrial Relations from Queen's University. He is a member of the Law Society of Ontario (LSO), holds a Certificate in Alternative Dispute Resolution (ADR) from Seneca College, and is a member of the Human Resource Professional Association of Ontario, the Association of Workplace Investigators (AWI) and the Ontario Paralegal Association (OPA).  He received Certificates in General Investigation Training (GIT) and interviewing techniques from the Ontario Police College, Advanced Investigation Training from the Ontario Ombudsman, and a Certificate in Summary Conviction Offences from Osgoode Hall.
P: 416-859-1875
E: sandeep.bandhu@brickhouselegalservices.ca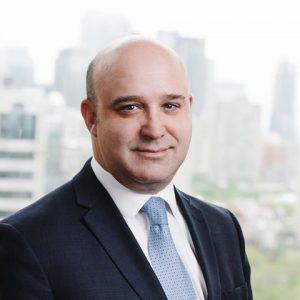 Hon. Sylvain Dorais
Counsel
Westmount, QC
The Hon. Sylvain Dorais (Qc Bar 1997) is an experienced litigator and counsel in the areas of Labour and Employment Law, Civil Litigation and Corporate Litigation. He began his career as a Law Clerk at the Quebec Court of Appeal, then as a lawyer in a large firm in downtown Montreal before founding his own firm in 2002.
Me Dorais has more than 20 years of experience before Judicial and Administrative Tribunals. He also works as a strategic advisor to implement creative solutions and prevent litigation. Since 2017, he has also served as a municipal judge in Salaberry-de-Valleyfield, Saint-Constant and Mercier. He is also a member of the Quebec Bar's Liaison Committee with the Administrative Labour Tribunal.
Me Dorais gained notoriety when he won the case Montréal (Ville) v. Octane Stratégie Inc., 2019 SCC 57, a decision that changed municipal law in Canada.  As a litigator, he had the Supreme Court of Canada recognize the application in municipal law of civil law concepts such as the receipt of payments not due and restitution of prestation. In concrete terms, the decision of the highest Court in the country forced the City to compensate his client for the equivalent of the service provided, in the absence of a valid municipal contract.
Finally, it should be noted that this experienced lawyer is certainly no slouch. From 2010 to 2016, he drove a Hydroplane in the 350 class, which can reach speeds of up to 190 km/h, at regatta venues across North America. During his career, he has won several races. His tenacity and racing prowess have earned him the nickname The Kamikaze Lawyer.
Sylvain Dorais has been working with our organization since its very beginning.
Hon. Sylvain Dorais, counsel
sdorais7@gmail.com
Cell : 514.576-0855
1001 – 1 Westmount Square
Westmount QC H3Z 2P9
L'hon. Sylvain Dorais (Barreau Qc 1997) est un avocat-conseil et un plaideur chevronné dans les secteurs du droit du travail et de l'emploi, en litige civil et en litige des sociétés commerciales. Il débuté sa carrière comme clerc à la Cour d'appel du Québec, puis comme avocat dans un grand cabinet du centre-ville de Montréal avant de fonder sa propre étude en 2002.
Me Dorais possède plus de 20 ans d'expérience devant les tribunaux judiciaires et administratifs. Il œuvre également conseiller stratégique pour mettre en place des solutions créatives et prévenir les litiges. Depuis 2017, il assume parallèlement des fonctions de juge municipal à Salaberry-de-Valleyfield, Saint-Constant et Mercier. Il est aussi membre du comité de liaison du Barreau du Québec avec le Tribunal administratif du travail.
Me Dorais a acquis une certaine notoriété lorsqu'il a remporté l'affaire Montréal (Ville) c. Octane Stratégie Inc., 2019 CSC 57, un jugement qui a changé le droit municipal au pays.  Comme plaideur, il a fait reconnaître par la Cour suprême du Canada l'application en droit municipal de notions de droit civil comme la réception de l'indu et la restitution des prestations.  Concrètement, l'arrêt du plus haut tribunal au pays a forcé la ville à indemniser sa cliente pour l'équivalent de la prestation fournie, et ce, en l'absence d'un contrat municipal valide.
Enfin, mentionnons que cet avocat d'expérience n'a certainement pas froid aux yeux. De 2010 à 2016, il a piloté sur les sites de régates à travers l'Amérique du Nord un hydroplane de classe 350, une embarcation qui peut filer sur l'eau à plus de 190 km/h. Durant sa carrière, il a remporté plusieurs victoires. Sa ténacité et ses prouesses en course lui ont valu le surnom de « L'avocat Kamikaze ».
Sylvain Dorais collabore avec notre organisation depuis le tout début.
L'hon. Sylvain Dorais, avocat conseil
sdorais7@gmail.com
Portable : 514.576-0855
1001 – 1, Westmount Square
Westmount(Québec) H3Z 2P9