Recommended Legal Resources
The Canadian Institute invites resources to list on our website!
These professional services meet our "GOLD STANDARD" requirements!
We want Employers, Organizations, and Individual Employees to have the best!
All our professional collaborators will be considered qualified by their training and hands on work experience. They consistently practice with a strong code of ethics, values, empathy, fairness, and timeliness. They will remain neutral and offer unbiased services, which demonstrate best practices. They will also contribute to filling in any gaps of knowledge, and ensure that organizations, leaders, and employees are prepared, and fully understand the processes involved with investigations. We also believe that all investigators must be trauma informed. Working on these cases will require a strong understanding of the complex nuances and needs of each participant. This includes being prepared, responding to various reactions and needs, decisions being made, and the delivery of the investigation outcomes. Especially when aware of existing psychological injuries. We believe it is essential to make appropriate recommendations for prevention and interventions and prevent further risks or harm. We all promote psychological safety in the workplace.
Donna Purcell
QC Law
Red Deer & Calgary, AB
After articling at the Alberta Court of Appeal and Court of Queen's Bench, Donna joined the civil litigation department at a major Calgary law firm where her practice involved representing oil and gas companies, financial institutions, insurance companies and individuals in various civil disputes.  She then relocated to a litigation boutique representing insurance companies and individuals in serious personal injury and other insurance related matters.  Her busy civil litigation practice at Warren Sinclair LLP (since 1995) includes Insurance and Serious Personal Injury, Employment Law and Corporate/Commercial disputes.
Donna has successfully appeared at all levels of Court in the province and before various administrative tribunals.  She is also trained in the Mediation of Civil Disputes.  Her focus is to provide timely and cost-effective solution to the firm's clients.
Kai W. Thompson
QC Law
Edmonton, AB
Growing up in Central Alberta, Kai Thompson moved east to study French at both the Université du Québec à Trois-Rivières and the Faculty of Continuing Education at McGill University. After successfully obtaining a French language bilingual certification, Kai returned to Alberta where he obtained his Bachelor of Arts in Political Science with Distinction from the University of Lethbridge. During his undergraduate studies, Kai worked as a researcher with the Litigation Management Resolution Branch of the Department of Aboriginal Affairs and Northern Development Canada (now Indigenous and Northern Affairs Canada).
Kai obtained his Juris Doctorate from the University of Alberta. During law school, Kai was a volunteer with Student Legal Services – Civil Project. Kai completed his articles with a mid-size firm in Red Deer and upon the completion of his articles, Kai moved to Edmonton to open the Edmonton office of Donna Purcell QC Law.
Kai maintains a general litigation practice, including civil, employment, and personal injury, along with a wills and estates practice.
Kai has appeared as counsel before the Court of Queen's Bench of Alberta and the Provincial Court of Alberta on behalf of individuals, corporations, non-profit organizations, and public sector clients. Kai's research and strong oral advocacy skills ensure his client's interests are heard and well represented.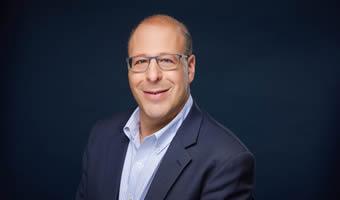 Stuart Rudner
Rudner Law
Markham, ON
Stuart Rudner is a leading Employment Lawyer and Mediator, and founder of Rudner Law. For six consecutive years he has been selected by his peers for inclusion in 'The Best Lawyers in Canada' in the area of Employment Law, and he has been repeatedly named in Canadian HR Reporter's Employment Lawyers Directory (a comprehensive directory of the top employment law and immigration law practitioners in Canada). He was also named one of Canada's top Legal Social Media Influencers and recognized as the only Legal Influencer in Canadian HR Law in the first Lexology Awards. Rudner Law was recently selected as the Silver Winner for Best Labour & Employment Boutique Law Firm in the seventh annual Canadian HR Awards, presented by HRD Canada and supported by Canadian HR Reporter.
Stuart is the author of You're Fired! Just Cause for Dismissal in Canada and has contributed to several other texts. He also comments frequently in the media on Employment Law matters. He also enjoys spending time with his family, often in hockey rinks and dance studios. Stuart can be reached at 416-864-8501 or stuart@rudnerlaw.ca.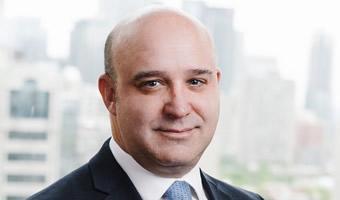 Hon. Sylvain Dorais
Counsel
Westmount, QC
The Hon. Sylvain Dorais (Qc Bar 1997) is an experienced litigator and counsel in the areas of Labour and Employment Law, Civil Litigation and Corporate Litigation. He began his career as a Law Clerk at the Quebec Court of Appeal, then as a lawyer in a large firm in downtown Montreal before founding his own firm in 2002.
Me Dorais has more than 20 years of experience before Judicial and Administrative Tribunals. He also works as a strategic advisor to implement creative solutions and prevent litigation. Since 2017, he has also served as a municipal judge in Salaberry-de-Valleyfield, Saint-Constant and Mercier. He is also a member of the Quebec Bar's Liaison Committee with the Administrative Labour Tribunal.
Me Dorais gained notoriety when he won the case Montréal (Ville) v. Octane Stratégie Inc., 2019 SCC 57, a decision that changed municipal law in Canada.  As a litigator, he had the Supreme Court of Canada recognize the application in municipal law of civil law concepts such as the receipt of payments not due and restitution of prestation. In concrete terms, the decision of the highest Court in the country forced the City to compensate his client for the equivalent of the service provided, in the absence of a valid municipal contract.
Finally, it should be noted that this experienced lawyer is certainly no slouch. From 2010 to 2016, he drove a Hydroplane in the 350 class, which can reach speeds of up to 190 km/h, at regatta venues across North America. During his career, he has won several races. His tenacity and racing prowess have earned him the nickname The Kamikaze Lawyer.
Sylvain Dorais has been working with our organization since its very beginning.
Hon. Sylvain Dorais, counsel
sdorais7@gmail.com
Cell : 514.576-0855
1001 – 1 Westmount Square
Westmount QC H3Z 2P9
L'hon. Sylvain Dorais (Barreau Qc 1997) est un avocat-conseil et un plaideur chevronné dans les secteurs du droit du travail et de l'emploi, en litige civil et en litige des sociétés commerciales. Il débuté sa carrière comme clerc à la Cour d'appel du Québec, puis comme avocat dans un grand cabinet du centre-ville de Montréal avant de fonder sa propre étude en 2002.
Me Dorais possède plus de 20 ans d'expérience devant les tribunaux judiciaires et administratifs. Il œuvre également conseiller stratégique pour mettre en place des solutions créatives et prévenir les litiges. Depuis 2017, il assume parallèlement des fonctions de juge municipal à Salaberry-de-Valleyfield, Saint-Constant et Mercier. Il est aussi membre du comité de liaison du Barreau du Québec avec le Tribunal administratif du travail.
Me Dorais a acquis une certaine notoriété lorsqu'il a remporté l'affaire Montréal (Ville) c. Octane Stratégie Inc., 2019 CSC 57, un jugement qui a changé le droit municipal au pays.  Comme plaideur, il a fait reconnaître par la Cour suprême du Canada l'application en droit municipal de notions de droit civil comme la réception de l'indu et la restitution des prestations.  Concrètement, l'arrêt du plus haut tribunal au pays a forcé la ville à indemniser sa cliente pour l'équivalent de la prestation fournie, et ce, en l'absence d'un contrat municipal valide.
Enfin, mentionnons que cet avocat d'expérience n'a certainement pas froid aux yeux. De 2010 à 2016, il a piloté sur les sites de régates à travers l'Amérique du Nord un hydroplane de classe 350, une embarcation qui peut filer sur l'eau à plus de 190 km/h. Durant sa carrière, il a remporté plusieurs victoires. Sa ténacité et ses prouesses en course lui ont valu le surnom de « L'avocat Kamikaze ».
Sylvain Dorais collabore avec notre organisation depuis le tout début.
L'hon. Sylvain Dorais, avocat conseil
sdorais7@gmail.com
Portable : 514.576-0855
1001 – 1, Westmount Square
Westmount(Québec) H3Z 2P9