How to Be a LGBTQ Ally
Learn
Listen to the experiences and perspectives of LGBTQ people; (2) respect these experiences and perspectives; (3) acknowledge their validity (even if you don't understand them).
Seek out information and opportunities to expand your understanding (learn through media, attend events, meet LGBTQ community members, and learn about local services and supports).
Remember your learning is your responsibility – avoid asking LGBTQ people to answer all of your LGBTQ questions (not all LGBTQ people are comfortable acting in an educator role).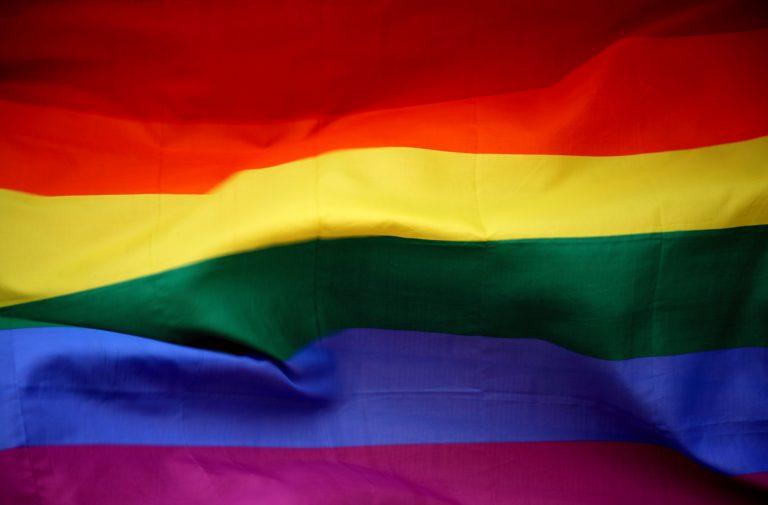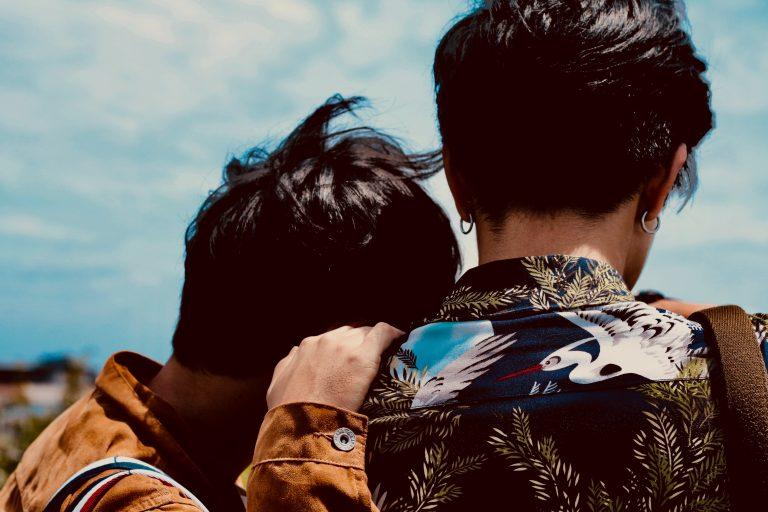 Reflect
Be open to feedback about how your behaviour is impacting other people.
Reflect on and question the stereotypes and negative assumptions held by yourself and others.
Avoid assuming how people identify. Listen for, or politely ask, how someone wants to be identified.
When talking about LGBTQ topics, assume there are LGBTQ people or people with LGBTQ loved ones in the room and consider how they might be impacted by the tone, spirit, and direction of the conversation.
Observe the way other folks around you act as allies, even in the smallest ways.
Remember, everyone's experience of gender and sexuality is different and it's impossible (and unfair) to ask one person to speak on behalf of a whole group!
Practice
Intervene when you witness offensive behaviour or language.
Use inclusive language to ensure everyone feels welcome and respected.
Challenge policies, practices, and procedures that create barriers for LGBTQ people.
Apologize regardless of intent. Everyone makes mistakes in an ally role, what matters, is how you respond when it gets brought to your attention.
Be courageous! Don't be afraid to learn, ask for more information and provide support.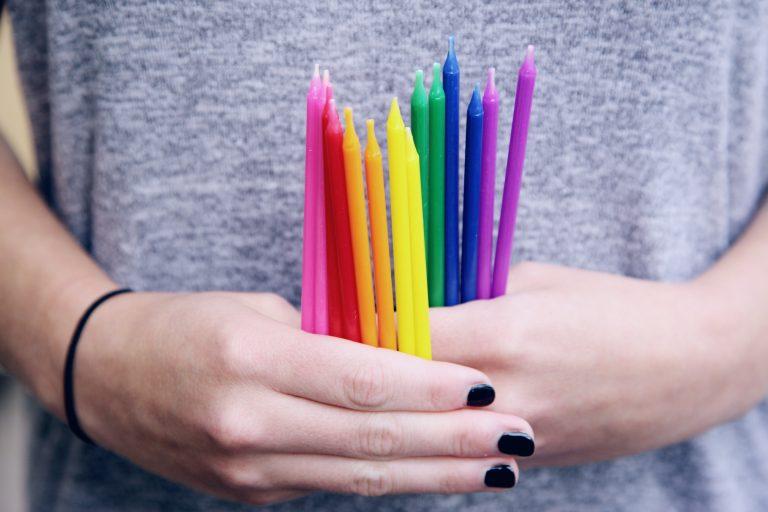 Resources
Terry Soetaert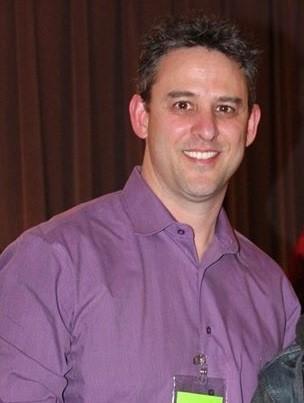 Terry Soetaert is the Executive Director for the Outloud Foundation and its Co-Founder. He is a husband and father of three daughters. Terry started Outloud with his daughter Mia in April of 2014 to bring LGBTQ youth together in St Albert and surrounding area.  The Outloud idea came after Mia had attended Camp Fyrefly's 4-day retreat and loved it. She said she had "found her people" and Terry loved that. His upbringing was rural catholic and so he had only met 2 openly gay people in his life. Mia's Fyrefly experience was so great that he wanted to build on that so she and others would not have to wait a whole year to connect again.
Outloud's age range is 13 to 24 yrs but no one is ever turned away or asked how old they are. If that person feels Outloud is right for them, then so do we. As of October 2017, we have had 261 different youth come to our group. Some come only once, some have come 10 times, some have attended as many as 67 times. Unlike Camp Fyrefly we do not have any professionals on hand. We simply have a bully-free space that the kids get together every 2 weeks to talk, laugh, eat, and have fun. We offer resources like ISMSS, the Pride Center, ISCWR, and many others to help the youth find their way but we just promote everything and let each youth choose their own path. Outloud is proud of the youth and all that they have achieved.
Terry attended PFLAG Edmonton with his wife Natalie for 2 years before starting Outloud. It became apparent that St Albert should have a PFLAG as well so Natalie and Terry started a chapter the same month as starting Outloud. Some months there are 5 or 6 adults and some months we have 15 to 20 people. It is simply a monthly discussion group with no pressure to talk or elaborate on one's specific situation.  We just ask that everyone is respected because many parents have been bullied by family, friends, and co-workers just for having an LGBTQ child.
In the last several months some of the older youth in Outloud asked to have a meeting about more adult issues. After discussing this Terry helped them to start a new group called Outloud Talks in April 2017. This group deals with post high school issues that LGBTQ youth have. They talk about full time jobs, interviews, leaving home, becoming an adult, bullying, safety, and all other problems that youth have after high school. Many of these youths still attend both Outloud and Outloud Talks.
In September 2017 Terry has added Outloud Jr to our groups which will be for anyone under 12 that has LGBTQ affiliations. Maybe they are a trans kid, or have gay parents. Maybe they have always felt different or they have been diagnosed. Whatever the reason we want them to feel comfortable and have others to talk to. Outloud Jr will do some activities with the Outloud group to allow the younger kids to interact with the older ones. We have a lot of excitement for this, we expect it to be great.
In addition to this Terry also chairs the St Albert Youth Working Group and is a board member of St Albert Pride Committee.  Terry is active in speaking, presenting, and advocating to schools, groups, and businesses for LGBTQ rights.
780-990-6518
Tamara D. Gartner, RSW, Registered Psychologist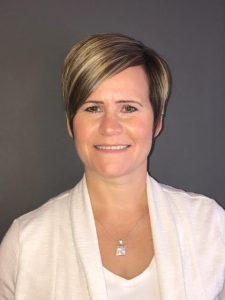 I believe that each person has the inherent ability to create change within themselves. It takes courage to step forth and request support, which leads to strength and a desire to create new ways of being. Through a meaningful and collaborative therapeutic relationship, I provide a safe and inclusive space for clients to grow and reach their desired potential. I provide support to individuals, couples, and families who are experiencing challenges and changes within their lives.
My specialization is working with sexual & gender minority (LGBTQ) children, youth, and families. In 2011, I completed an internship with Dr. Warneke at the Gender Clinic at the Grey Nuns Hospital. I have a unique specialization in supporting those who are going through a gender transition or discovering their authentic selves (whether that be sexual orientation or gender identity). I have a direct referring relationship with two prominent Psychiatrists (Dr. Petryk and Dr. Marshall) in Edmonton that specialize in working with gender dysphoria.
I have experience working with the coming out process, coming to terms, identity confusion, gender dysphoria, internalized homophobia, anxiety, depression, bullying/harassment, self-harming, suicidal ideation, family pressures/rejection, stress management, relationship issues, peer relationships, mental health, addictions, and intimate partner violence.
Finally, I have facilitated over 175 professional development workshops pertaining to creating safe and inclusive spaces for sexual and gender (LGBTQ) children, youth, and families. I have also provided workplace consultation and workshops for gender transitions in the workplace.
Tamara Gartner, RSW, M.A.,
Registered Psychologist
Inclusive Counselling & Consulting Psychological Services, Inc
#204, 10339 – 124 Street, Edmonton, AB T5N 3W1
Tel: 780-424-0783
iccpsychservices@gmail.com
www.iccpsych.com
Michelle R. Gartner-Mall, Registered Psychologist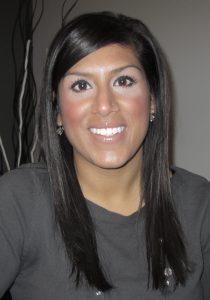 At times anxiety, depression or trauma may impede an individual's natural ability to cope. I believe when a safe and supportive environment is created, an individual may openly explore their struggles and find healthier ways of coping. I began working in the field of psychology in 2003. I have worked in both a hospital setting and private practice. I have experience working with preschool aged children, school-aged children, adolescents, adults, and families with disabilities, neurodevelopmental disorders, and brain injury/stroke. I volunteered in the Edmonton community with children, adolescents, and families affected by sexual violence, bereavement, and mental health.
My specialization includes working with children, adolescents, and adults experiencing grief and loss. I view my role in therapy as guiding my clients through their therapeutic process. I have extensive experience in assessment and consultation for preschool to school-aged children, and adolescents with attention, developmental, behavioural, and emotional difficulties.
I have specialize in supporting sexual and gender minority children, youth, and families. I have experience working with the coming out process, coming to terms, identity confusion, gender dysphoria, parental acceptance, internalized transphobia, bullying/harrassment, family pressures/rejection, stress management, peer relationships, andmental health.
I believe therapy is a journey of self-discovery where each individual has their own unique values and beliefs. I incorporate the use of expressive arts and play modalities in treatment. Whether I am working with a child, adolescent or adult, I strive to provide a safe and inclusive therapeutic space.
We currently provide individual therapy (for children, adolescents, & adults), couples therapy, and family therapy.
Range of Counselling Issues:
Addictions (substance abuse & gambling)
Anxiety, depression, and stress
Attention deficit hyperactivity disorder (ADHD)
Behavioural interventions
Bereavement, grief, and loss
Brain injury
Developmental disorders
Family systems
Gender dysphoria
Learning disabilities
Parenting supports
Relationship issues
Sexuality and gender (LGBTQ)
Spirituality
Transgender support