Advocates for Seniors Experiencing Bullying
We Are in Your Corner
Our senior years should be one of enjoyment, peace, comfort, safety, emotional healing and creativity. If you or someone you know is struggling, then we want you to know that you have just found an amazing resource. Our goal is to be a voice for those who are most vulnerable, a voice of reason, understanding and compassion. To educate, support and help restore dignity to those who have been bullied. We want to offer additional support to seniors, their families and caregivers, and ensure that you are aware of policies and procedures to prevent the abuse of bullying or psychological harassment, and that these policies are being followed consistently.
Senior-related bullying and intimidation takes on many forms. Some seniors are bullied by their own children or grandchildren, and others experienced the abuse in their lodges or facilities. Unfortunately we also see seniors who are bullied in their personal homes or in institutions. Categories of such bullying are many i.e.: language barriers, financial intimidation or growing multicultural challenges. Seniors may be vulnerable due to a physical or intellectual disability, mental health issue, or other conditions. If you have questions or concerns: Nolan and Janice are available to provide support and guidance. We facilitate group sessions, deliver workshops, assist as trainers, and helping families or assisting individual seniors themselves.
Workshops Available:
Customized to meet the needs of each caller: Options are 30 minutes or 60 minutes, or more.
• What is, what is not bullying?
• Risk Factors, Causes, Tactics used to bully.
• Impact on victims and bystanders
• Extent of the Problem
• Intervention
Consultations: To inform and educate the necessary steps & procedures when dealing with those who are being bullied and the ones that are doing the bullying.
Coaching Sessions: To equip staff, seniors or family members, how to deescalate hostile or aggressive situations and remain in control and be the voice of reasoning. As well the necessary steps to follow insuring consequences for those who are doing the bullying.
Resources
Nolan Crouse, MBA Community Economic Development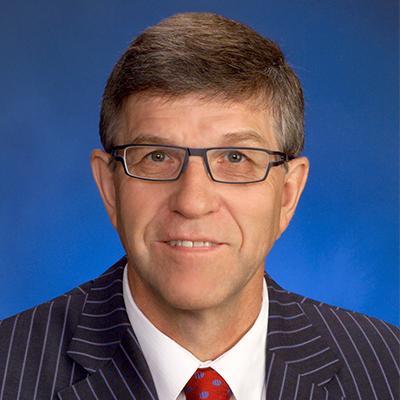 Nolan Crouse has had significant managerial, governance and organizational leadership role in sport, government and the forest products industry in both Canada and the United States.  He managed and owned businesses that manufactured pulp, paper, lumber, fiberboard, strawboard and wood packaging.  This included managing the Procter and Gamble Charmin Tissue Manufacturing operations in the northeastern United States.
Today, Nolan uses those experiences to facilitate Board and Management team needs, perform Executive Appraisals, teach at the University of Alberta, preside over challenging public meetings, assist organizations who have bullying and harassment related needs and provide consulting/investigation services for municipalities.
ABRC (Alberta Bullying Centre) is your one-stop resource organization to lead or assist organizations and individuals with training, investigations, counselling (and more) in the area of bullying.  As one of the ABRC Associates, Nolan trains and facilitates groups, teams, individuals, and organizations across Canada and will come to your community or your organization to assist with training, counselling and investigations in the area of bullying.
More about Nolan …
Nolan holds a Masters Degree in Business Administration (Community Economic Development from Cape Breton University) and this formed the basis for his role as an elected representative in public service where he served as a City Councillor and Mayor for 13 years total, 10 as Mayor.
In addition to holding significant executive roles within the private sector with Procter and Gamble, Alberta Energy Company, West Fraser Timber, Compak Forestburg and Sunchild Forest Products, Nolan Crouse also started up a Junior Hockey franchise in Canada as its first Coach and General Manager and separately co-owned a hockey franchise before divesting and leaving that industry in 2004.
Nolan's community involvement includes the United Way, Canada Day, Arctic Games, Canada Winter Games and 31 years of coaching hockey, just to name a few areas of community service.
Throughout his career in Industry, Sport and Politics, Nolan Crouse experienced and observed bullying in a variety of forms and as such has become involved in assisting others in working to reduce such behaviours in the work place and society as well as assist individuals and groups who wish to learn more, especially with the new legislation now in effect.
Key Governance Roles
Mayor, City of Albert
Chair, Board of Directors Capital Region (24 Mayors)
Governor, Alberta Junior Hockey League
Board, Grande Prairie Credit Union
Board, Canada Winter Games Bid
Co-Chair, Arctic Winter Games Bid
President, Indoor Ice Society
Board, Forest Industry Suppliers Association
Board, Alberta Forest Products Association Public Relations
Finance and Audit Committee (current) (Covenant Health)
Community Experience and Recognition
Queen's Jubilee Award Recipient
Key to City, Wilkes Barre, Pennsylvania
Alberta Francophone Association; (ACFA, Friends of Francophones Award)
Certified Auctioneer
John Bates Award, Canadian Pulp and Paper Association
Paul Harris Fellowship award – Rotary International
Hockey Alberta, Coach of the Year Award
Trainer, group facilitator, support to teams, individuals, and organizations across Canada. Nolan will come to your community or your organization.
Learn more about Nolan Crouse at www.nolancrouse.com
nolan@nolancrouse.com
Phone: (780) 863-0028