On The Record
Episode Six
Doctors Speak Out
Doctors say their concerns over racist email, papal visit request dismissed by Alberta Health Services
Episode Six Panel Members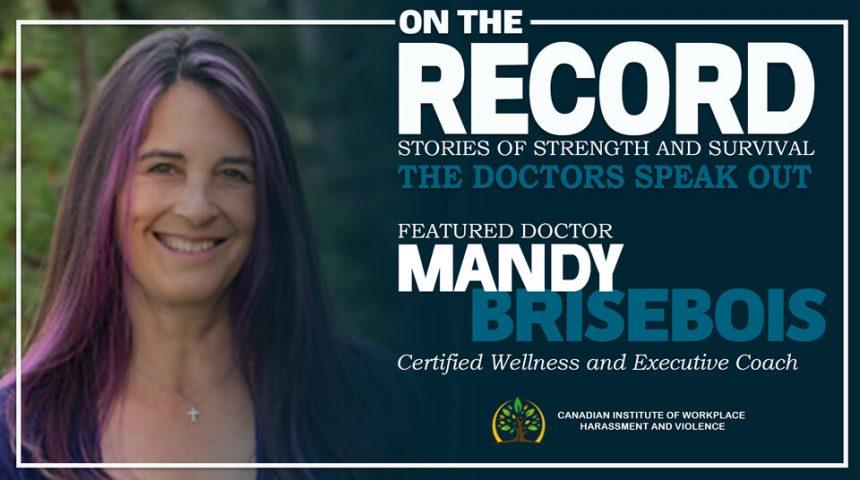 Dr. Mandy Brisebois
Dr. B (Mandy Brisebois) is a certified Wellness and Executive Coach (with specialization in healthcare in process), and a General Internal Medicine and Palliative Medicine Specialist. She has been involved in many leadership roles that emphasize and advocate for the wellness of workers in their organizations. Dr. B was the co-chair of the inaugural Patient and Family Advisory Committee at Covenant Health, as well as a member of the inaugural Wellness Support Group for Practitioners in her hospital. She is a trained Peer Support Coach. Dr. B has extensive training in conflict, negotiation, mediation (Justice Institute of British Columbia), equity, diversity, and inclusion (University of British Columbia AoDI) and Quality improvement. Her speciality of coaching patients with chronic illness, and at end of life, heightens her ability to help people integrate their illness and symptoms into their lives. These skills are paralleled when supporting workers deal with the physical effects of conflict and trauma in the workplace.
Dr. B has served as the Medical Director for a large 290 bed hospital, the Medical Director of the Covenant Palliative Care Institute, as well as an Associate Chief Medical Officer of Covenant Health. She is currently completing her Master of International Health Leadership through McGill University and has trained at multiple world-renowned organizations including the Mayo Clinic, Berkeley, Oxford, London School of Economics, UCLA, and Memorial Sloan Kettering.
Her leadership specialty is helping practitioners and teams find success through conflict, trauma in the workplace, and learn from these successes to create happier, more efficient, and more effective healthcare teams. She has spoken at many international events, and she is a published author in her fields of expertise.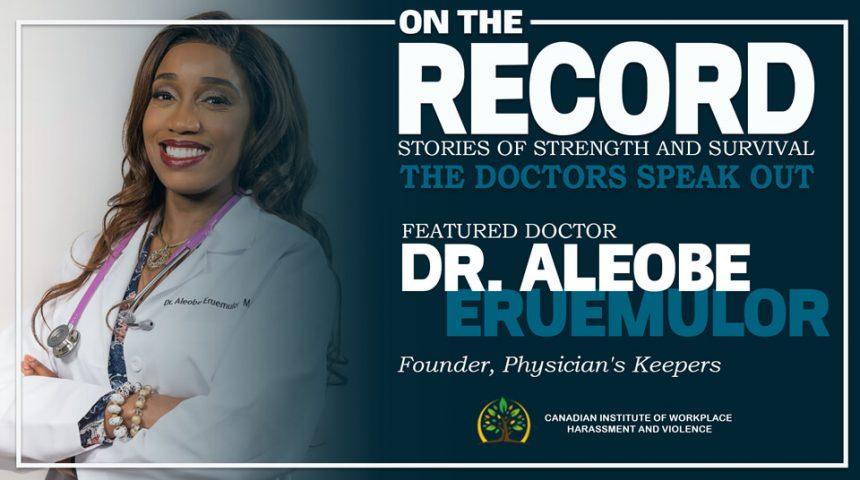 Dr. Aleobe Eruemulor
Founder of "Physician's Keepers."
Dr. Aleobe Eruemulor is a board-certified primary care physician, speaker, educator, and anti-bullying activist.
Based in Little Rock, Arkansas, she has a heart  to help people, as well as a passion to support physicians and their mental/emotional wellness.
Most physicians have a special calling to serve and improve the quality of  lives of others. Though they always care for people, they rarely receive a reciprocal concern from others when they need it.
Physicians usually work under highly stressful conditions, and many of them suffer all manner of discrimination and bullying on the job. This, added to the usual stresses that the job brings makes work extremely unpleasant and  intolerable for many of them. Sadly, they rarely have advocates to speak up for them.
This is where Dr. Aleobe comes in. Having a natural zeal for justice and a deep compassion for the underdog, she desires to be that missing advocate,  and is here to raise an awareness about this hidden and unfortunate phenomenon, and to inform the public by exposing some of the forms of bullying and harassment that some physicians have to endure on the job.
This is because in the past, Dr. Aleobe has been a victim of bullying herself. Experiencing all that negativity and pain is what inspired her to start "Physician's Keepers." The main goal of this organization is to fight for physicians who undergo the torment of bullying while in their residency training and other professional environments.
She has spoken at  residency programs, highlighting the often overlooked issue of bullying in the professional world of physicians. She continues to strive for change, educating others and inspiring them to pursue a more inclusive and stress-free environment for physicians.
Find out more and connect with Physician's Keepers on Facebook.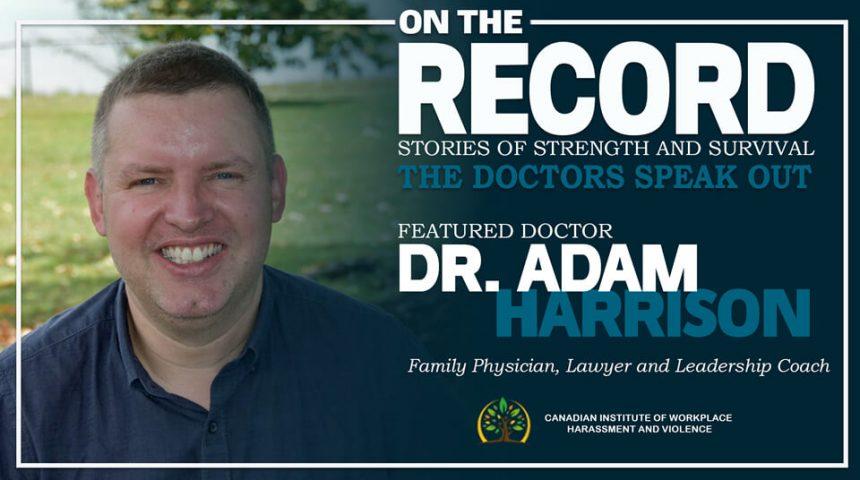 Dr. Adam Harrison
Dr Adam Harrison is a Family Physician, Lawyer and Leadership Coach who, as a result of his personal experiences, specializes in confidence and mindset coaching for professionals who have been on the receiving end of workplace bullying. As a former medical director, he also helps leaders of organizations develop kind leadership cultures based on the compassionate, servant and inclusive leadership model paradigms.  The underpinning philosophy to both his workplace bullying and detoxifying toxic cultures work, is mental and physical wellbeing, so he does a lot of work in that arena too.   Adam strongly believes in doing work aligned with his core values (honesty, justice, gratitude, love and humor) and he believes that shines through in his work.
Adam is also the creator and host of the 'Inspiring Women Leaders' podcast (https://inspiringwomenleaders.buzzsprout.com), the show about leadership by women only, from which everyone can learn. The podcast aims to showcase the extensive leadership knowledge and practical skills of its incredible guests and to both inspire and educate its listeners, helping them acquire the practical know-how necessary to become better leaders themselves.
Email: dr.adam@coachingmentoringdoctors.com
Website: www.dradamharrison.com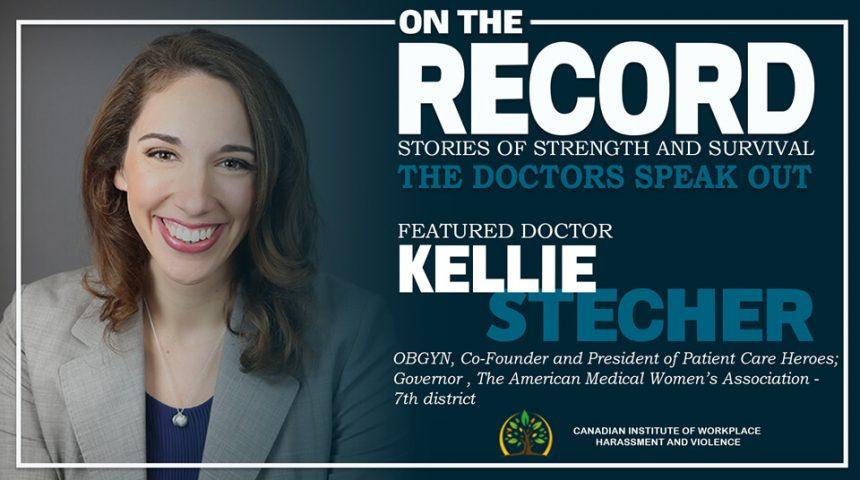 Dr. Kellie Stecher
Kellie Stecher is an OBGYN and Co-Founder and President of Patient Care Heroes, as well as the Governor of the 7th district of the American Medical Women's Association, and advisor to multiple other companies focusing on patient and staff safety, and mental health She has won the Minneapolis/St. Paul Magazine's Top Doctors' Rising Star award for the last three years. She was recently runner up for The Sharp Index: Physician Well-being Leader of the Year.  She also won a silver Anthem Award. Her work has made her an invaluable contributor to both local and national publications, news, and podcasts. Her focus is on advocacy and policy change, centering around safety and equity. She is the author of the book, Delivering, which is out now.  The book is meant to empower women, mothers, working women, women in healthcare, and to inspire change.
Kellie Lease Stecher, MD, OBGYN
Co-Founder & President | Patient Care Heroes
www.patientcareheroes.com
kstecher@patientcareheroes.com
On The Record Episodes
Social Workers, Whistleblowers, Doctors, Academic Bullying, Let's Talk about NDA's, Canadian Indigenous, and more!
We invite you to contact Linda at Psychologicalsafetyfirst@gmail.com if you have a group of four who wish to contribute their stories and wisdom to help others around the world.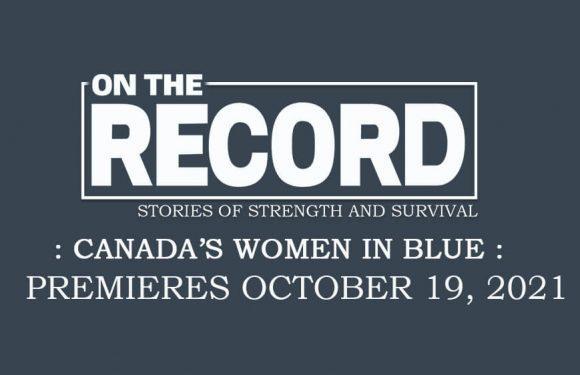 Episode 1 of On The Record honours the faces and unfiltered voices of Our Canadian Women in Blue.