On the Record
Episode Four
Social Workers Speak Out
Episode Four Panel Members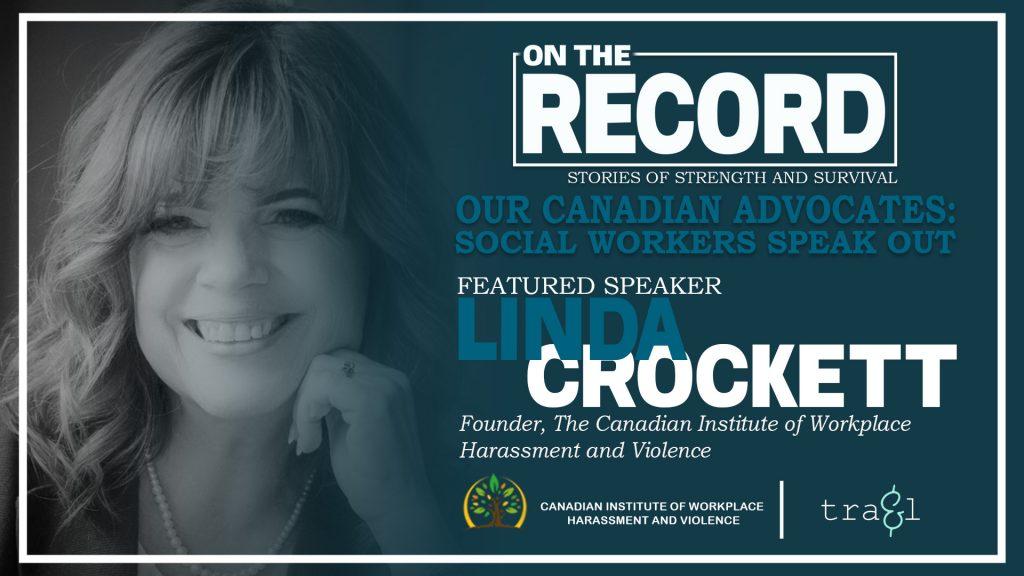 Linda Crockett, MSW, RSW, SEP, CCPA
Linda is the founder of The Canadian Institute of Workplace Harassment and Violence (CIWHV). Her experiences of workplace bullying began in 2008 when her mother became ill with terminal cancer. Ironically, she was working at a different cancer center at the time. She believes time off to be at her mother's side triggered the bully leader and behind closed doors, he began to force her supervisor to bully her.
Over the past 11 years Linda has offered workplace assessments, psychological injury assessments, and a variety of training for leaders, staff, OHS, Unions, Investigators, Lawyers, First Nations, Metis, Inuit, Seniors, Youth, People with Disabilities, Domestic Violence Survivors returning to work, and more. She has worked with many professions/industries e.g., teachers, nurses, construction, oil & gas, and many more. Linda also offers a safe, confidential, collaborative, combination approach to her "individual work with employees. This includes brief case assessments, education, guidance, coaching and counselling. She works with those who are targeted (complainants) and/or witnesses, and/or those accused or investigated for bullying or harassment (respondents). Whether the cases are substantiated or unsubstantiated – someone has happened, and it needs attention. In these sessions Linda will help you develop strategies 'customized' for your own unique case.  As a panel member of this series, Linda is here to share her story. Her co-host will be announced shortly.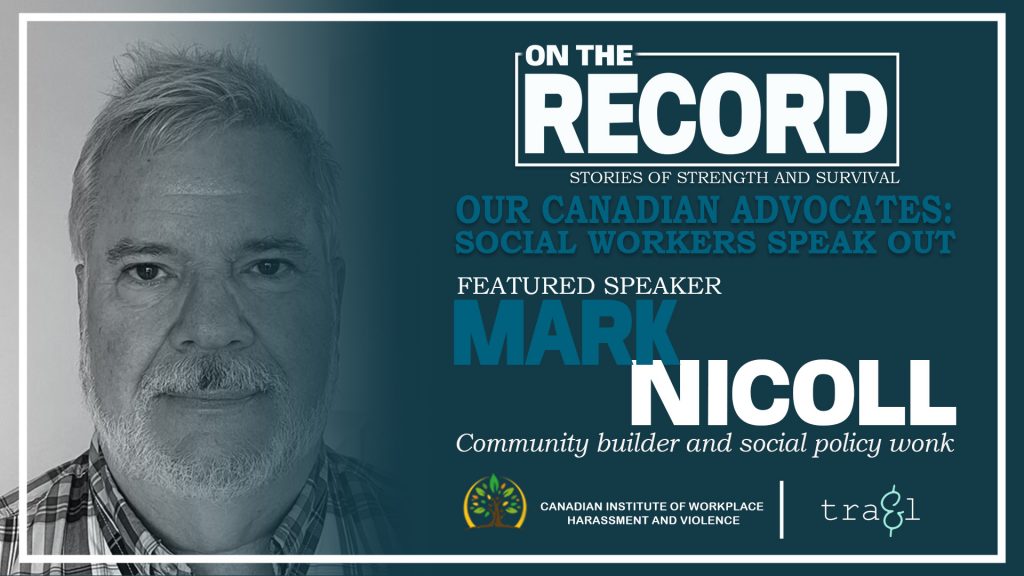 Mark Nicoll BSW, MSW
Mark has practiced social work for 40 years working in variety of social programs and policy both in government and in communities across Canada. Mark has experienced workplace bullying and knows what it is like to be scapegoated, wrongfully accused, shunned by colleagues, and betrayed by systems that are supposed to protect and support their employees. Mark is now retired, a resident of PEI Canada, and volunteering part time as a coach with the Canadian Institute of Workplace Bullying Resources. He is available to help people who are experiencing workplace bullying, or harassment. With Mark's wide range of knowledge, and work experience, he can informally assess your resources, options, choices, and support you through strategizing your best next steps. Mark will be a safe and confidential support.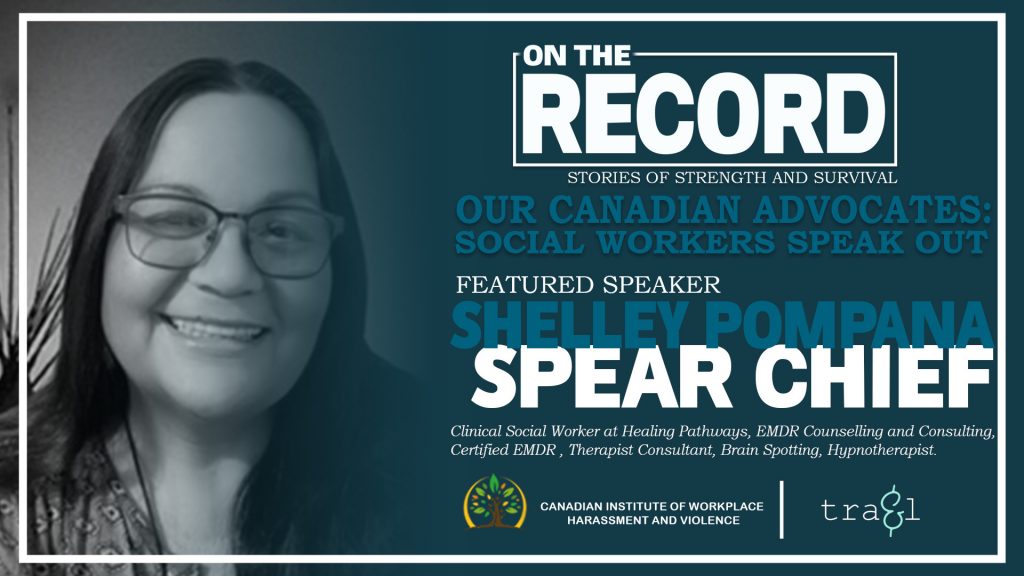 Shelley Pompana Spear Chief
KAYSSPAKI, Clinical MSW, RSW, Certified EMDR Therapist, EMDRIA Consultant, Hypnotherapist, Clinical Trauma Professional
Shelley works with First Nation Individuals with complex historical and ongoing traumatic experiences within her private practice. She has supported First Nation Schools, Women Shelters, and Children Services by providing group counselling, art therapy, and a variety of kinship and/or parent capacity assessments. Shelley has been affiliated faculty for University of Calgary and Red Crow College teaching and infusing Indigenous framework into university transfer courses. In her clinical practice, she uses EMDR and Somatic approaches, as well as traditional psychotherapy, mindfulness, and hypnotherapy within the cultural understanding of the client. Shelley is a First Nations Dakota Woman who prioritizes the client's spiritual needs and strengths, with a cultural frame of understanding. She is knowledgeable of the challenges faced by First Nations people. She is married on the Kainai Nation to Moses Spear Chief. They have five grandchildren members of the Kainai Nation. She is an accomplished Women's Traditional Dancer along with her spouse who is a champion Men's Traditional Dancer. They have been part of their sacred societies on the Nation. She has presented a variety of topics in the past on First Nation Trauma in surrounding Indigenous communities within Alberta.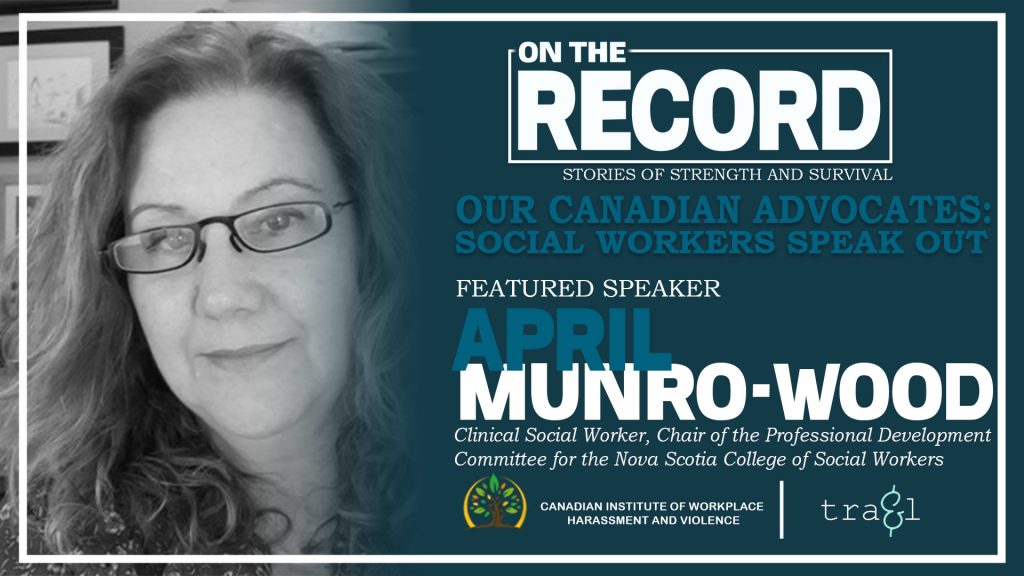 April Munro-Wood, MSW, RSW
Therapeutic Services
NSCSW 1292
After receiving her MSW from Carleton University in 1998, April worked for the Canadian military for two years as a Clinical Social Worker in Nova Scotia. After a brief residency in Alberta working for child welfare, she moved to Ontario where she continued to work in child welfare as a family service worker and eventually a protection manager. After 11 years with the Agency, April moved back to Nova Scotia and return to work for the Canadian military where she worked for four years as a Clinical Social Worker before leaving and starting her private practice in September 2017.
April is a strong believer in developing platforms for individuals whose voices need to be heard and identifying systems that keep marginalized individuals 'invisible.' April has served on various work and community committee through the years and is currently the chair of the Professional Development Committee for the Nova Scotia College of Social Workers.
On The Record Episodes
Social Workers, Whistleblowers, Doctors, Academic Bullying, Let's Talk about NDA's, Canadian Indigenous, and more!
We invite you to contact Linda at Psychologicalsafetyfirst@gmail.com if you have a group of four who wish to contribute their stories and wisdom to help others around the world.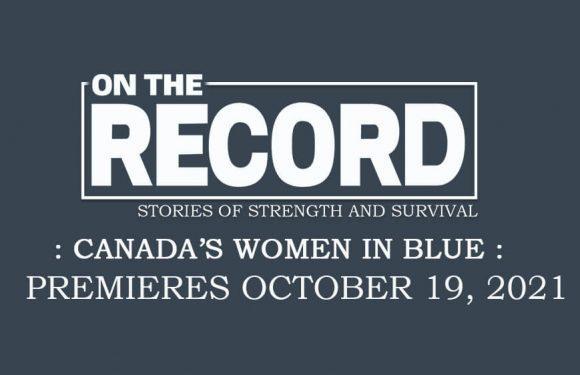 Episode 1 of On The Record honours the faces and unfiltered voices of Our Canadian Women in Blue.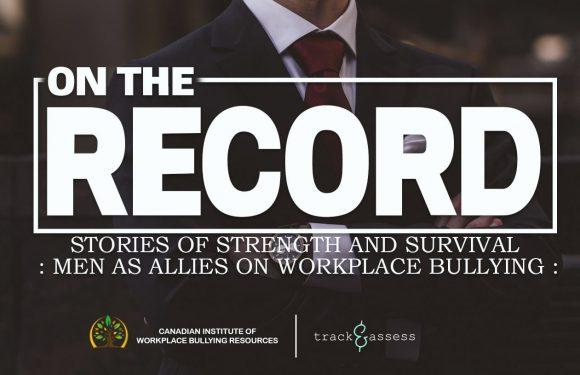 Episode 2 of On The Record discusses Men as Allies on Workplace Bullying.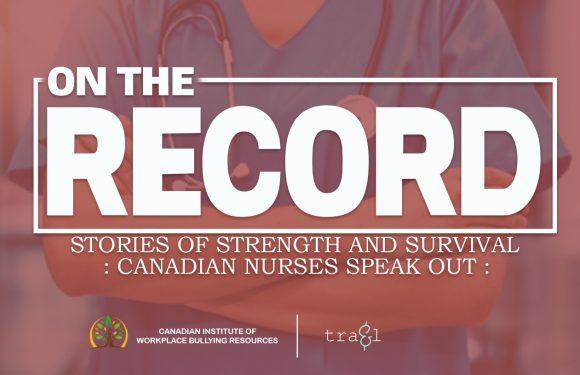 Episode 3 of On The Record gives a voice to Canadian nurses.