On The Record
Episode 2
Men as Allies on Workplace Bullying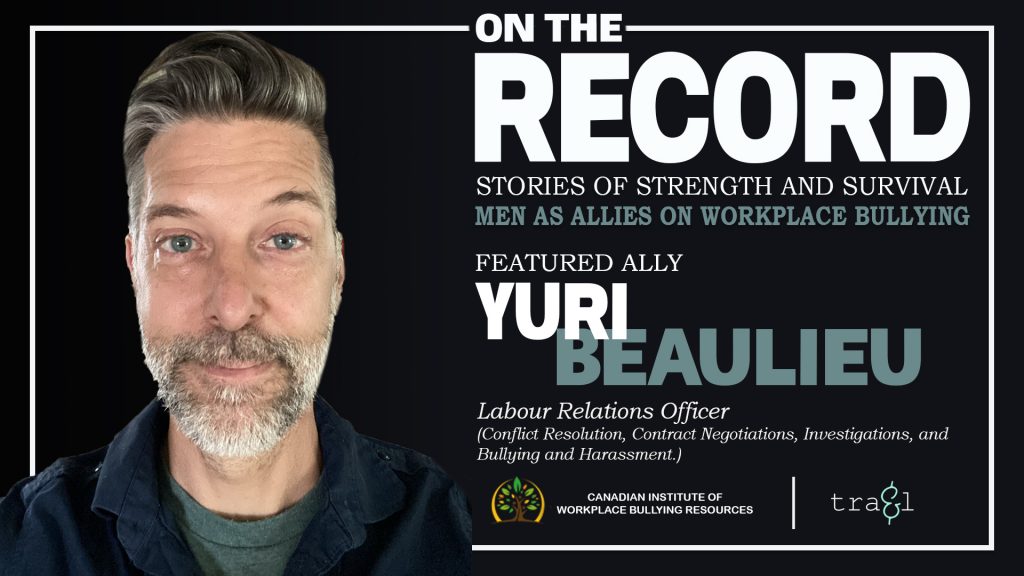 Yuri Beaulieu
Labour Relations Officer. Conflict Resolution. Contract Negotiations. Investigations. Bullying and Harassment.
Interested in how social justice/restorative justice models can be brought into the field of Labour Relations. Focused on inequity in unionized work environments and how labour relations often supports systemic problems in the work environment.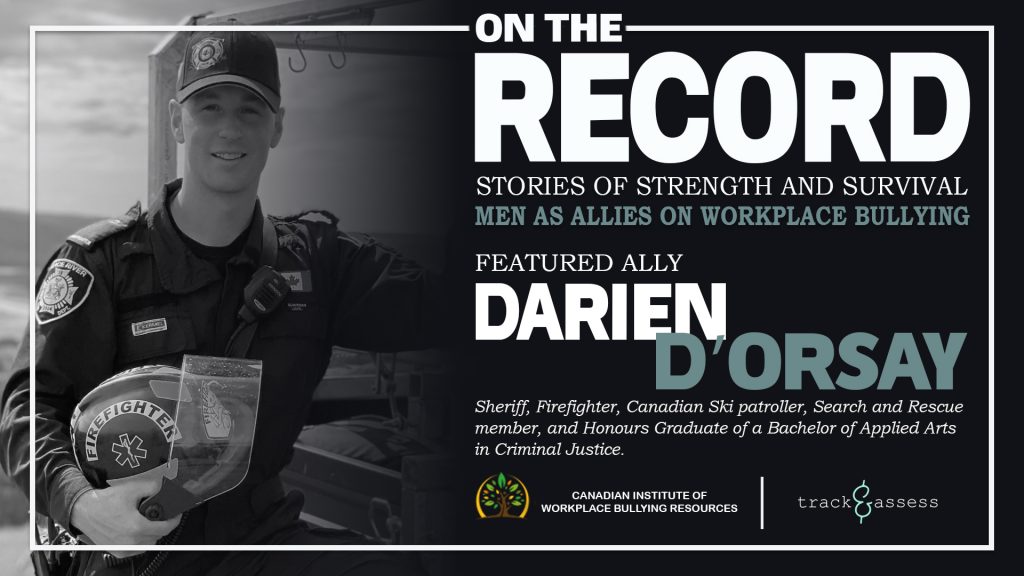 Darien D'Orsay
Hello, my name is Darien D'Orsay and I'm a full time Sheriff, Firefighter, Canadian Ski patroller, Search and Rescue member and Honours Graduate of a Bachelor of Applied Arts in Criminal Justice. Throughout my career, I have experienced everything from bullying to harassment all the way to physical confrontations. A lesson that I learned far too late in life, was bullying doesn't stop in school. Bullies become adults and feed on promotional gain and team superiority. As a front line member, I have seen the effects of mental decay on employees and for some, their fight was lost by their own hand. Understanding the severity of bullying is the first step in creating a safer, more enjoyable workplace.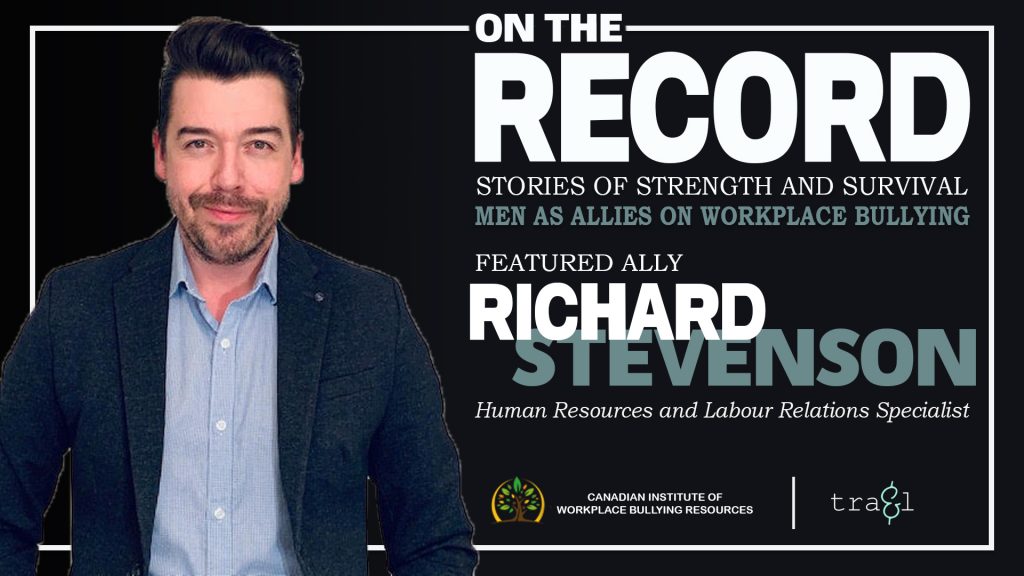 Richard Stevenson
My education consists of a BBA with a major focus on Human Resources and Labour Relations. Currently I have been schooling myself and taking courses with a focus on mental health in the workplace and how it affects a person's overall mental health and physical well being.
I have about 10 solid years of practicing HR in both the corporate, not for profit sectors.
With my experience working in various positions as an HR Professional, I have noticed the need for more exposure and educating employers and employees on a respectful workplace environment and ensuring that employers are acknowledging mental health in the workplace.
I am passionate about helping both employers and employees with policy and ensuring that one of the main focuses is to ensure a respectful workplace environment where all feel welcome and comfortable to come to work.
I hope that my past and future experience practicing HR will only better me to ensure that I can help create a safe work environment.
On The Record Episodes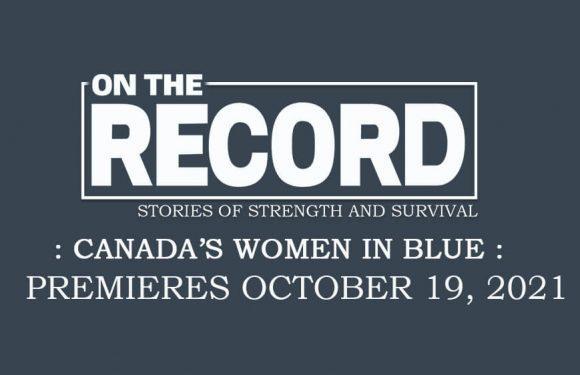 Episode 1 of On The Record honours the faces and unfiltered voices of Our Canadian Women in Blue.