On the Record
Episode Five
The Whistleblowers
Episode Five Panel Members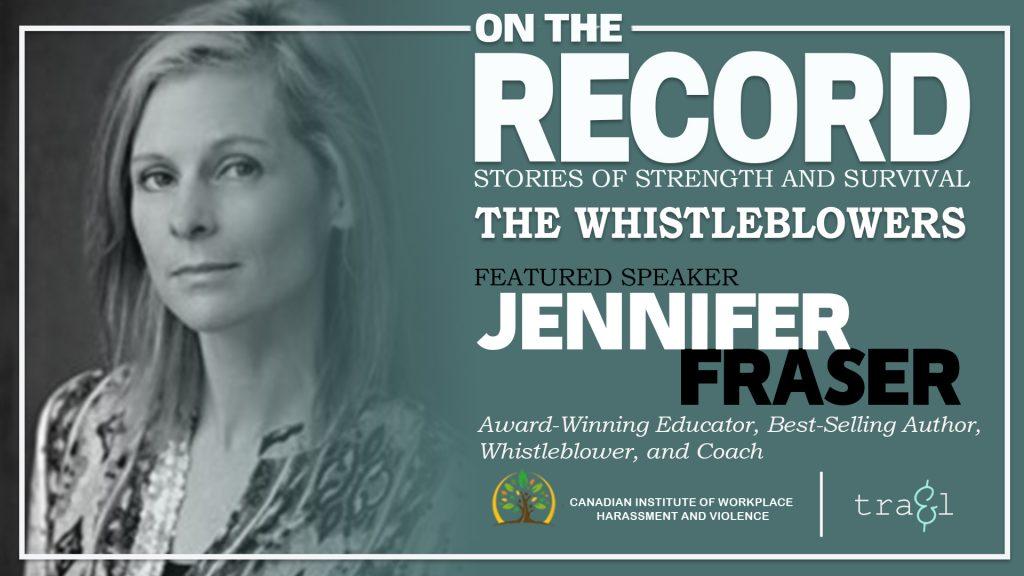 Jennifer Fraser
Jennifer Fraser is an award-winning educator, best-selling author, whistleblower and coach. Her latest book The Bullied Brain: Heal Your Scars and Restore Your Health hit the shelves in April 2022. Internationally awarded neuroscientist, Dr. Michael Merzenich says it is "scientifically the most thorough treatment of the subject on planet earth." With a PhD in Comparative Literature from the University of Toronto, Jennifer is trained to take diverse discourses out of their silos, put them into an arena, and see how the conversation changes. Looking at bullying and abuse through a brain-science lens offers us a healthy, evidence-based way to make positive change.
(250) 896 3325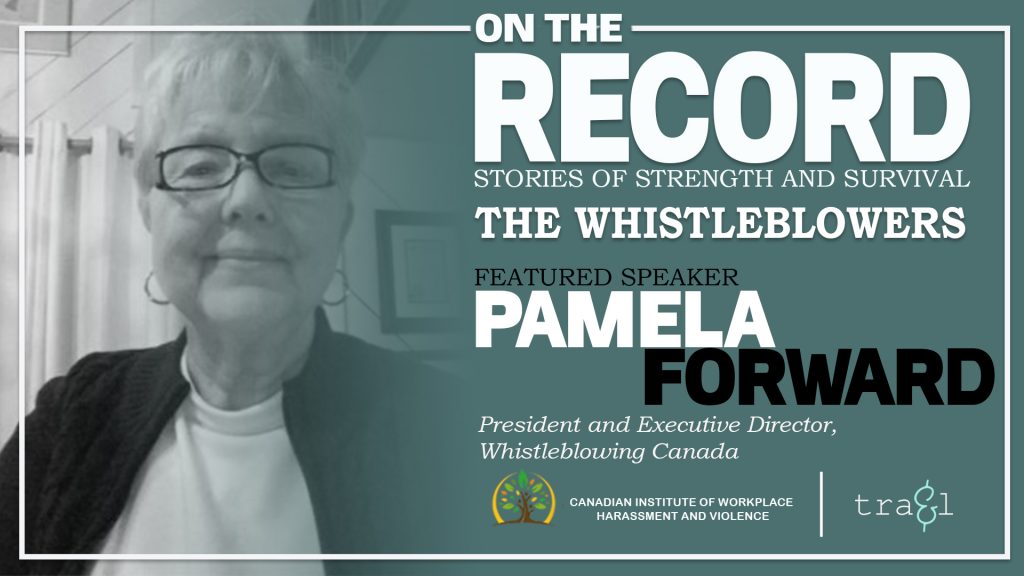 Pamela Forward
Pamela Forward, a workplace mediator and researcher, is President and Executive Director of Whistleblowing Canada.  A graduate of Carleton University, Ottawa, ON, (BA Political Science, Graduate Studies in Conflict Resolution, MA Legal Studies) and a registered nurse, Pamela has had a varied career in business, health care and government (federal public service and advisor to federal cabinet Ministers). She has been active in professional organizations, community organizations, and political organizations throughout her career.  Over the years, much of her work has been with people in conflict and crisis situations.
Her interest in whistleblowing advocacy began in the mid 1990's when she, along with others, organized to support whistleblowers in the Federal Public Service.  She recently completed an in-depth, qualitative case study on whistleblowing regarding drug safety issues at Health Canada which highlighted many system flaws resulting in reprisals against truth-tellers and apparent impunity for wrong-doers.  This was the first in-depth case study done on a whistleblowing case in Canada in recent history.
This blend of knowledge and experience has stimulated an abiding interest in supporting/encouraging conflict-friendly, ethical and accountable organizations and inspired the founding of Whistleblowing Canada Research Society.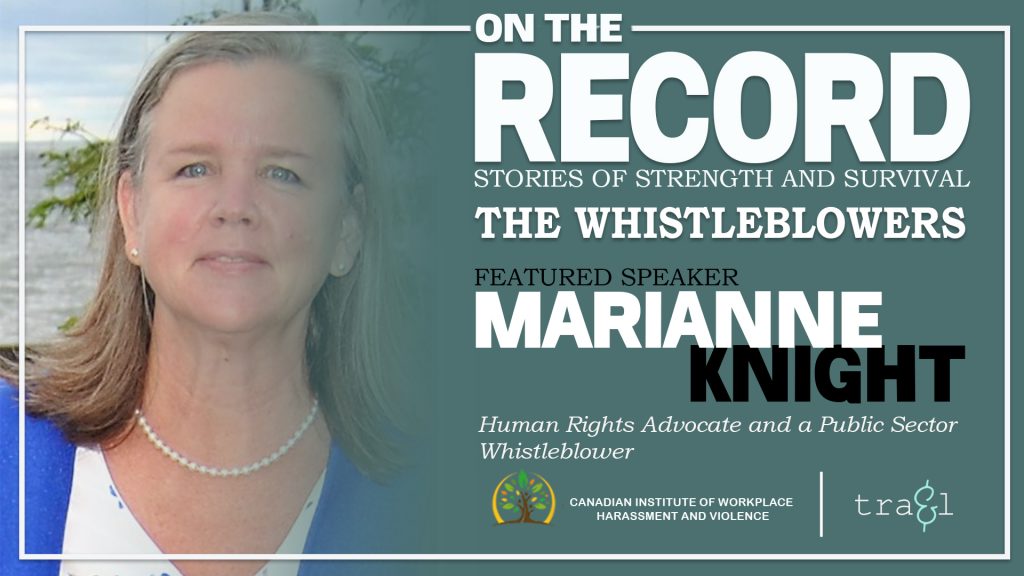 Marianne Knight
Over 30 years of experience as both a volunteer and employee in leadership roles in the non-profit sector, spent 10 years in a variety of roles in community based long-term care and advocacy related to elder abuse, undertook contract work following the receipt of an MBA with an Information Systems designation, retained to implement a client database at  Surrey Place Centre – a provincially funded regional autism centre in 2005, retained to create a information technology department, significant growth over the following 10 years, fired in 2015 six weeks after filing a formal notice of wrongdoing with the board of directors. Violations of the Ontario Human Rights Code were found – currently under Judicial Review for challenges to procedural fairness and failure to 'make whole' .Currently working for a humanitarian aid organization based in the U.S.
Workplace Bullying had a devastating affect on my Mental Health
On The Record Episodes
Social Workers, Whistleblowers, Doctors, Academic Bullying, Let's Talk about NDA's, Canadian Indigenous, and more!
We invite you to contact Linda at Psychologicalsafetyfirst@gmail.com if you have a group of four who wish to contribute their stories and wisdom to help others around the world.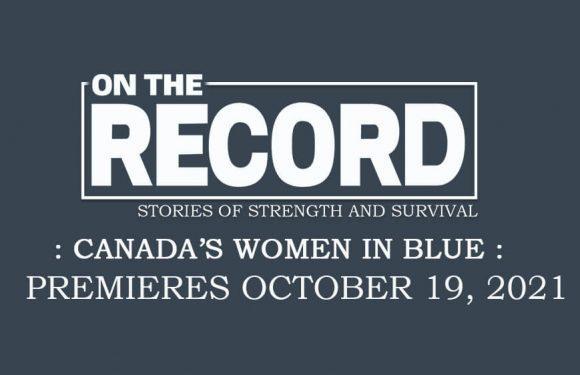 Episode 1 of On The Record honours the faces and unfiltered voices of Our Canadian Women in Blue.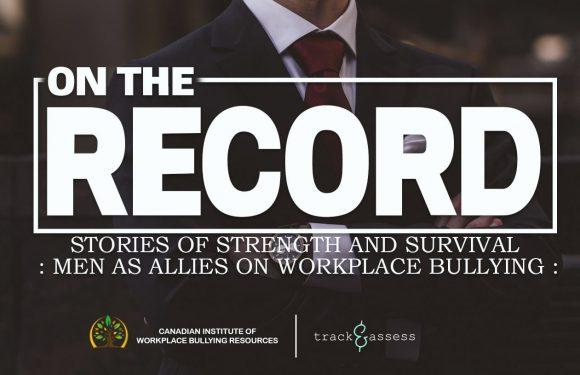 Episode 2 of On The Record discusses Men as Allies on Workplace Bullying.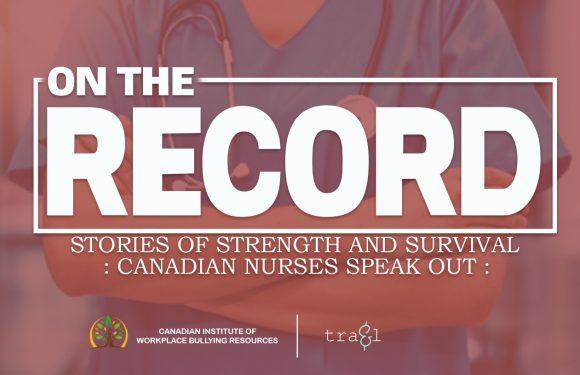 Episode 3 of On The Record gives a voice to Canadian nurses.