On The Record
A new platform created by Linda Crockett of the Canadian Institute, and Joangel Concepcion, founder of Track and Assess!
The First Series, launching on October 19, 2021, honors the faces and unfiltered voices of …
Our Canadian Women in Blue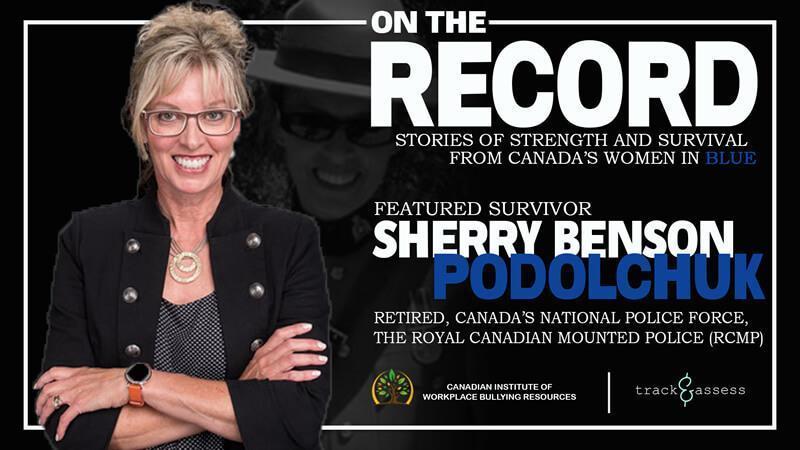 Sherry Benson Podolchuk
A retired police officer with Canada's National police force, the Royal Canadian Mounted Police (RCMP). Sherry has published 3 books, first on titled WOMEN NOT WANTED. This about her 20-year career and how she dealt with workplace conflict, bullying, and sexual harassment.
Since retiring Sherry works as a professional educator, and consultant, focusing on workplace conflict and helping others 'find their voice'.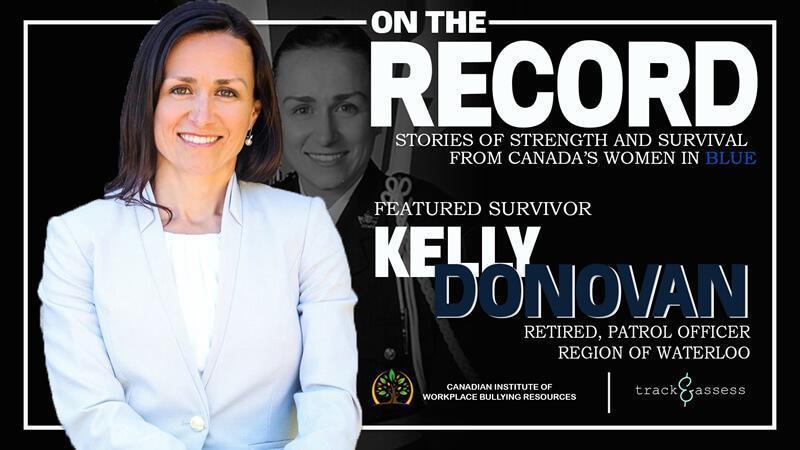 Kelly Donovan
Kelly has a Bachelor of Science degree and started out in finance. She witnessed abuses of power when police investigate themselves for domestic abuse. In 2010, Kelly decided to become a police officer and try to improve the ethical standard of policing when conducting domestic abuse investigations. For 5 years, Kelly conducted criminal investigations while working as a patrol officer in the Region of Waterloo. In 2016, Kelly witnessed the same abuses of power at her own police service and could not tolerate what she was seeing. Kelly exposed what she knew to the board that governs the police service and she was disciplined and removed from her job as a result. She faced retaliation for over a year before resigning in 2017. Kelly now operates Fit4Duty – The Ethical Standard ™ providing consulting, workplace investigations and whistleblower programs to employers across Canada. Kelly helps organizations ensure they are going beyond compliance in order to promote the reporting of wrongdoing, and celebrate, not punish, those who have the courage to report what they know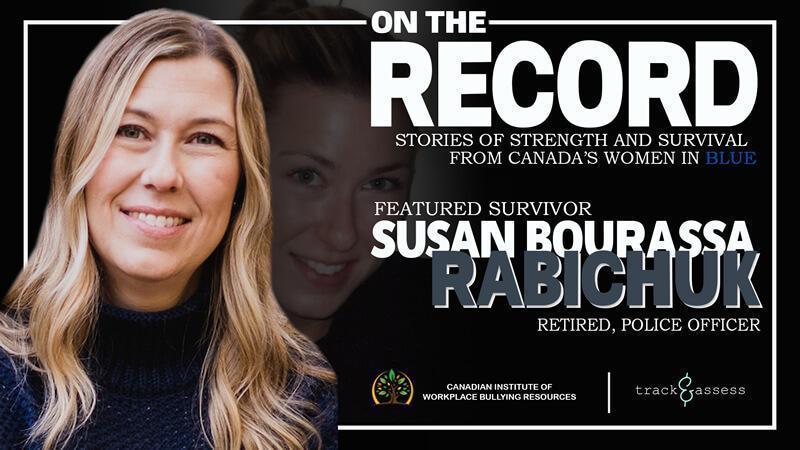 Susan Bourassa Rabichuk
Community Health Sciences PhD student, MSW, Mental Health Clinician, Project Development Coordinator, Feminist, Fierce Supporter of Equity
Susan is passionate about mental health, workplace mental health, policy and program evaluation, and research. She is a current Ph.D. student in the Department of Community Health Sciences, housed within the Rady Faculty of Medicine. She obtained a Master of Social Work degree at the University of Manitoba, completing a CIHR (Canadian Institutes of Health Research) funded thesis that focused on female police officers' experiences of psychological stress and the impacts on help-seeking behaviours and overall mental health. Susan is also a member of the Program and Policy Evaluation Research Group (PROPER), the Canadian Evaluation Society Manitoba Chapter, and the Alliance against Violence and Adversity (AVA): Health and Social Services Research Training Platform for System and Population Transformations in Girls' and Women's Health. When not engaged in her academic pursuits, Susan draws upon her past work experience in law enforcement and corrections working as a Mental Health Clinician and Acting Clinical Team Lead at the Crisis Response Centre, as well as a Peer Support Member with the Critical Incident Stress Management Team at the Health Sciences Centre.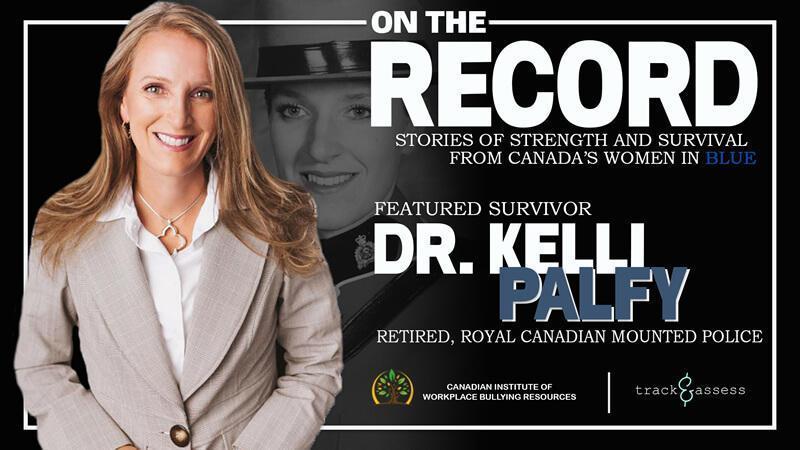 Dr. Kelli Palfy
In 2007 Kelli began pursuing her MA, initially to further her career as a policewoman, but Kelli says that God had other plans for her!
In 2009, she medically retired from the RCMP with just over 13 years of field experience (Reg #45004, HQ 1112) and began the journey of pursuing my doctorate degree. She has a considerable amount of life experience and exposure, both personal and professional, from which to draw upon during my work with clients. What was once my misery is now her ministry.
Kelli is now a registered psychologist, running a private practice in Edmonton, AB. She offers counselling services to adults (individuals, couples, and groups) struggling with issues associated to childhood abuse/neglect, life transitions, harassment in the workplace, chronic illness, anxiety, and depression. She has completed her doctoral internship at the Cross Cancer Institute where she worked with adults struggling with cancer diagnosis, grief, loss, issues of faith and other major life transitions. She has a strong interest in working with trauma related issues, specifically adult male survivors of sexual abuse; as well as issues associated to grief, loss and bullying and harassment in the workplace.
Listen to Behind Blue Doors on Spotify. With this podcast, we hope to provide current and former policewomen with a safe space and an anonymous platform (if desired) to elevate their silenced voices. Recognizing the trauma and stigma many policewomen face, we are here to put an end to victim-blaming and the minimization of trauma. For more information or to share your story, please reach out.
Contact: behindbluedoors2021@gmail.com
Website: https://www.behindbluedoors.org
For generations, our culture has taught us a narrow limiting set of rules for how to be a man. The end result? Epidemic levels of isolation and violence for boys and men and for the multitude of others who's lives we impact.
But we can make a difference choice. We can choose a masculinity of connection and in return have healthier relationships and more meaningful, lasting lives. Every episode you'll hear honest conversations designed to show you what breaking out of the man box can look like and feel like. Welcome to Remaking Manhood, the healthy masculinity podcast.
Podcast: anchor.fm/remaking-manhood